ABOUT OUR PASTOR
Pastor Dave and family moved to Muscatine in February of 2012 to serve with us here at Hillcrest. He has been a pastor since 2005 and enjoys telling about how God led his family into the ministry. He grew up as a PK (Pastor's Kid) and moved several times as a child. It was during these years that Pastor Dave settled on the one thing he wouldn't do with his life- Pastor. However, God had different plans. Pastor met his college sweetheart during their freshman year and after graduation, Dave and Susie married and began working in the wholesale supply industry. They also welcomed Will and Lauren into their family. During 2004, God called Dave and his family to the ministry. He comes to Muscatine via a great church in rural Jones county Iowa. Pastor Dave's greatest desire is to see lives impacted by Truth and that is what brings his family to this area. Please feel free to contact Him by calling the church office.
MISSION
Our mission and vision paint a good picture of who we desire to be.
The Mission of Hillcrest Baptist Church is
"… to make disciples by helping people find and follow Jesus Christ."
This desire stems from Matthew 28 where Jesus gives His disciples the commandment to go and make more disciples.
The vision of Hillcrest serves as the metric to measure our effectiveness in reaching our mission. Our vision statement reminds us that we are striving to be
"… a group of committed Christ Followers living biblically, worshipping passionately, praying fervently, and reaching globally."
This framework allows us to examine each area of ministry in light of how it helps us accomplish our purpose. In these days, we don't have the time to get sidetracked and off mission.
"Living Biblically" simply means that we will strive to order our lives around biblical principles. Sometimes this is easy and other times, not so much. This doesn't mean we are perfect, in fact quite the opposite. We admit we need help in the face of great cultural upheaval. This also helps us set a course for a proper response to the changing societal dynamic.
"Worshipping Passionately" requires that we honor God for all that He has done on our behalf. A worshipping heart is a humble heart. And a humble heart is where true worship begins. Our desire is what we do at Hillcrest will lead you to passionately worship God.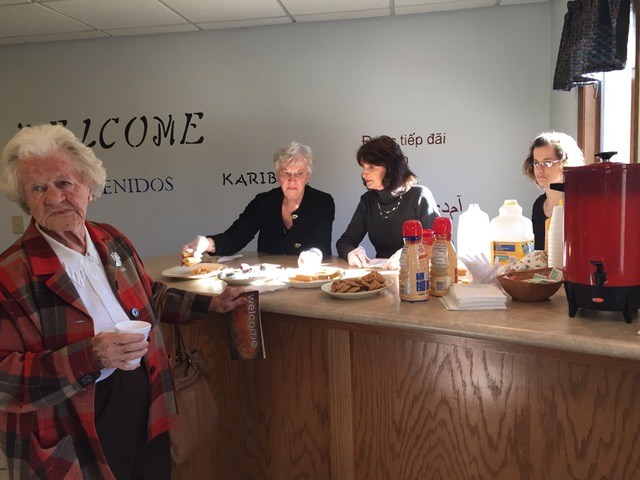 "Praying Fervently" demonstrates a reliance on God's promises for us. Prayer is communication with God, and Jesus Christ offers us access to Him through the cross. Answered prayer increases the desire in our hearts to pray more. We accomplish this through regular prayer meetings and corporate prayer events.
"Reaching Globally" helps us fulfill the mandate given to the church in Mathew 28. We partner with men and women who have surrendered their lives to the work of missions. Our global reach includes missionaries both abroad and stateside who are working with people groups of many backgrounds.